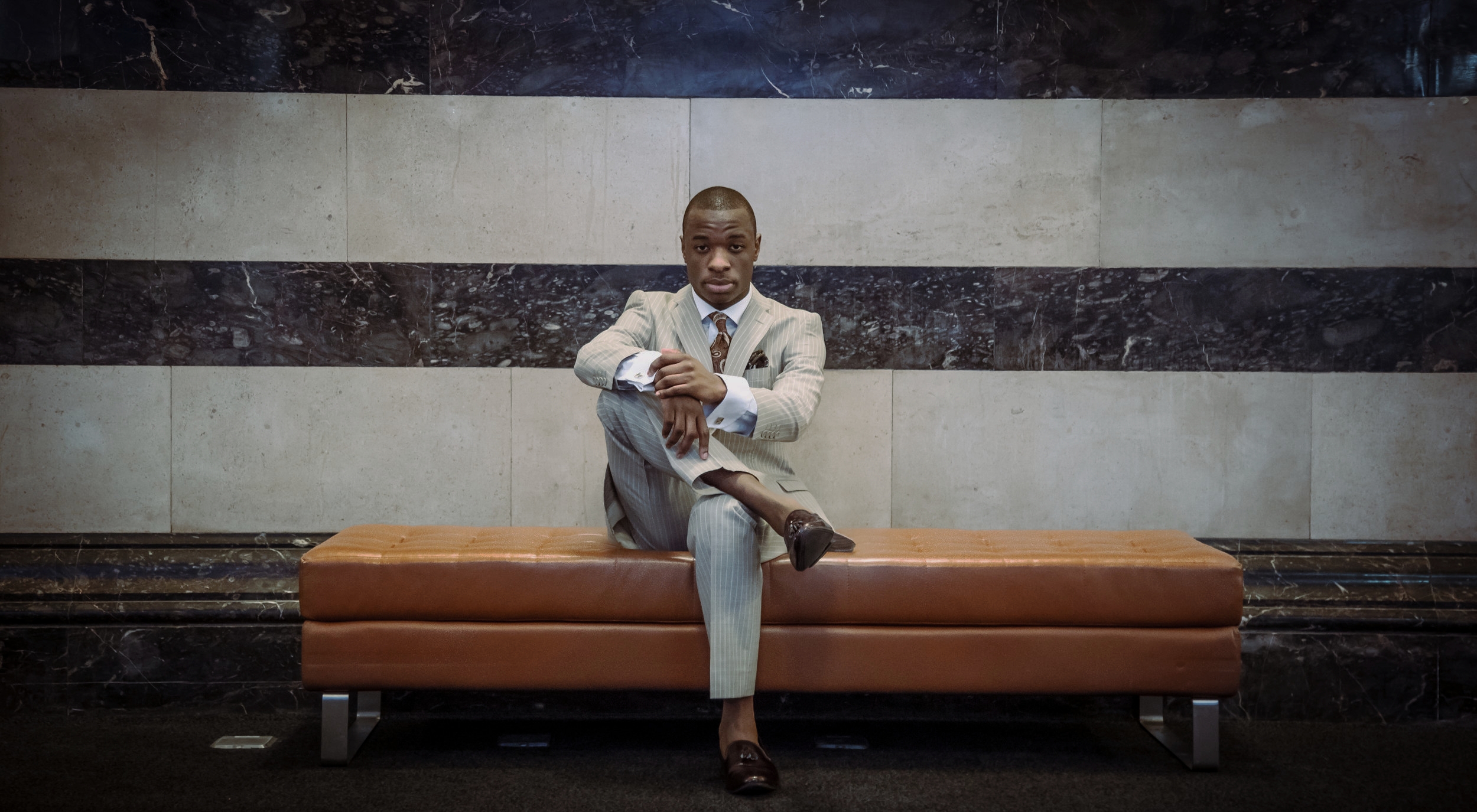 BENJAMIN'S journey
Zimbabwean-born on 28th March 1995, Benjamin started his musical journey from as young as 3, when he would stand up to do performances in his local church. "The funny thing is that I would stand up on the podium, and each time the congregation expected me to sing a nursery rhyme or Sunday school song, I would surprise them by making up a song on the spot, unrehearsed and totally unexpected." As he grew and matured he eventually started performing in junior school from the age of 10, and joined the local worship team at age 11. At age 15 Benjamin was appointed worship leader for Hostel church at Midlands Christian College, which he led for two years. He has also been a co-worship leader at Word Of Life International Ministries UK London branch for two years.
"I believe that music is not just an ability or a passion, but it is my purpose. It is the instrument that best enables me to empower and inspire others." He is on a mission not just to entertain, but to deliver music with a message that resonates with the masses and one that will resound for years to come. "I believe it is my obligation as a gospel singer to write and sing music with a meaning and definitive impact on people's lives. My main message to everyone is in this life, battles and trying times are inevitable, but when your faith is in God and if you're planted in His will, victory is guaranteed."
One of his personal ambitions is to represent and reflect the talent young people from Zimbabwe and Africa have and to let the world know that "not only are we talented but we have a message worth paying attention to."
He draws inspiration from a number of different artists from across the world. "I've grown to appreciate different styles of music and as a result I emulate quite a diverse number of artists, such as Donnie McClurkin, Marvin Winans, VaShawn Mitchell, Benjamin Dube, Israel Houghton, Marvin Sapp, and Oliver Mtukudzi."
Benjamin has shared the stage and performed alongside artists including Donnie McClurkin, William McDowell, Noel Robinson, Muyiwa & Riversongz, Uche 'Double-Double' Agu, Ntokozo Mbambo, Nqubeko Mbatha, Takesure Zamar Ncube, Solly Mahlangu as well as being a member and ambassador of Zimpraise Choir. He has also had the priveledge to share the stage and platforms with world renowned preachers and leaders that include Bishop T. D. Jakes, Bishop Tudor Bismark and Bishop John Francis.
He has also had the privilege of performing at the 2015 General Election Accountability Assembly held by Citizens UK at the Methodist Central Hall in Westminster where present was former Deputy Prime Minister Nick Clegg, former labour leader Ed Miliband, along with other Government Ministers and political leaders, which was broadcasted live on BBC 3.
"Above all, I love God with all my heart and am glad to serve him through my gift and hope to be a blessing to the world."